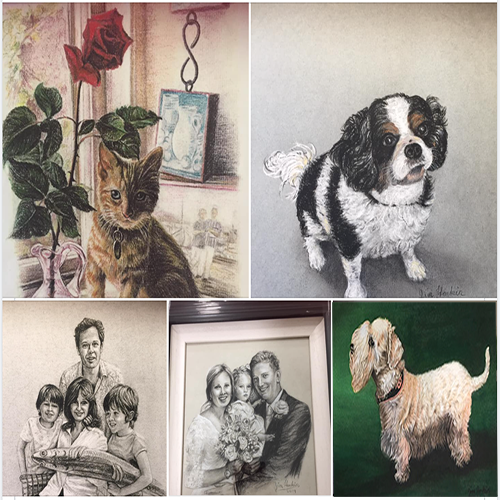 The Coronavirus has badly impacted my Portrait Business. However, I can work from photographs when in-person sittings are not possible. Why not use this time at home to take a photograph of a loved one, a child, or a pet and have me transform it into a portrait?
As my Corporate Yearly Portraits of Company Chairpersons etc which came in regularly are all halted or put on hold, I am doing a coronavirus special offer, offering Portraits at less than half the normal price.
For A3 Charcoal drawings(black n white): €250. For A3 Colour Pastel drawings: €450 each original with 4 good copies FREE of charge. Can be sent by post. Enquiries via my contact details on the top righthand side of this page.